Computational Design Case Studies
There is a big data-driven shift coming to the Architecture, Engineering, and Construction Industry. Whether solving for the maximum amount of daylight, the minimum amount of custom panels of a curtainwall, or simply automating a repetitive task like view and sheet creation, there are many opportunities to leverage computational design at your firm. Our team of design technologists is uniquely qualified to help build out any data-driven solution you can dream up. Reach out today to find out if we would be a good fit for your next project.
Hobbs Trail Hufft Architects
EvolveLAB assisted Hufft Architecture in the Hobbs Trail project by optimizing parabolic structures utilizing computational design. We used Project Refinery, with a series of parallel graph charts for optimization of the proejct.
EvolveLAB helped on Millennium Airport with a data-driven solution which included facade apertures responding to the solar analysis of the curtainwall facade.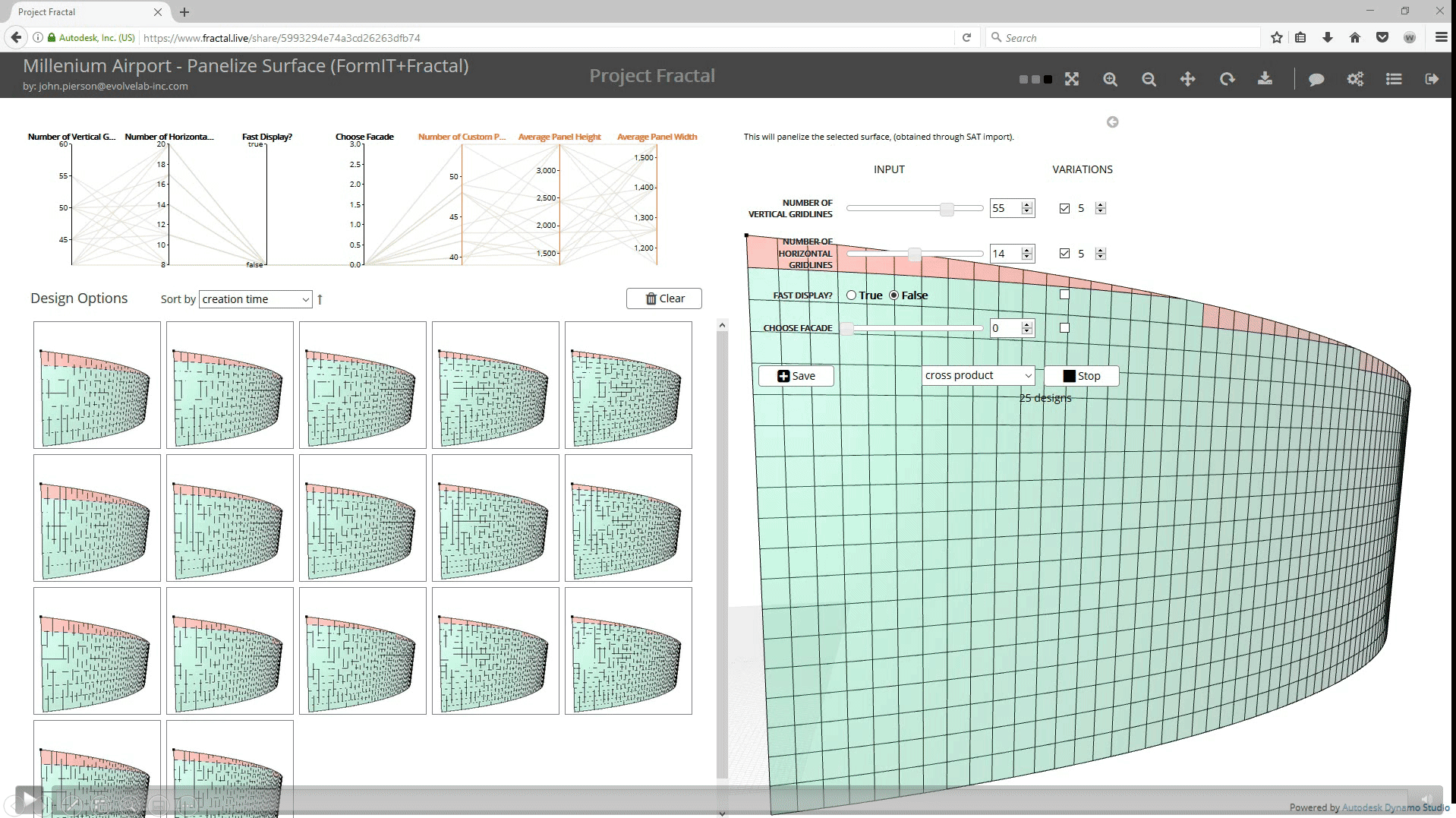 TVS Iterative Planning Tool
EvolveLAB helped TVS Design create an iterative planning tool that would interrogate programmatic data and generatively model the spaces in a floor plan.